Where minimalism meets edge.
EMBRACE YOUR AUTHENTICITY ON YOUR WEDDING DAY AND ALWAYS.
Medusa London celebrates individuality and authenticity. Our mission is to empower brides to embrace their unique style and personality on their wedding day and beyond.
We believe that it's possible to mix individuality, coolness, and elegance in a seamless way, and that a touch of minimalism can bring a touch of sophistication to any wedding day.
We're here to challenge traditional wedding norms and create a new vision of the modern bride, while still preserving the beauty of the classic bride.
We believe that juxtaposition is human, and that weddings are one of the most human experiences we can have in our lifetime. That's why we encourage brides to be bold and confident in their choices.
Don't hold back, let your individuality shine, and join us in embracing authenticity on your wedding journey.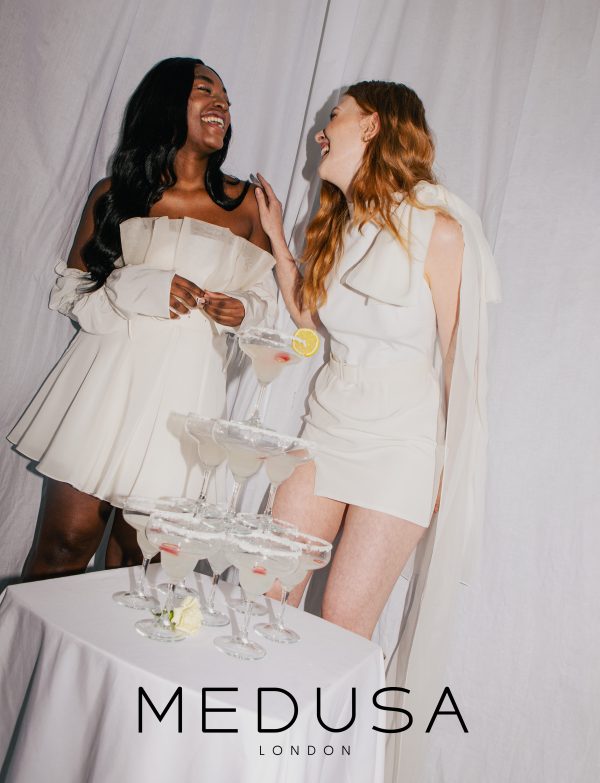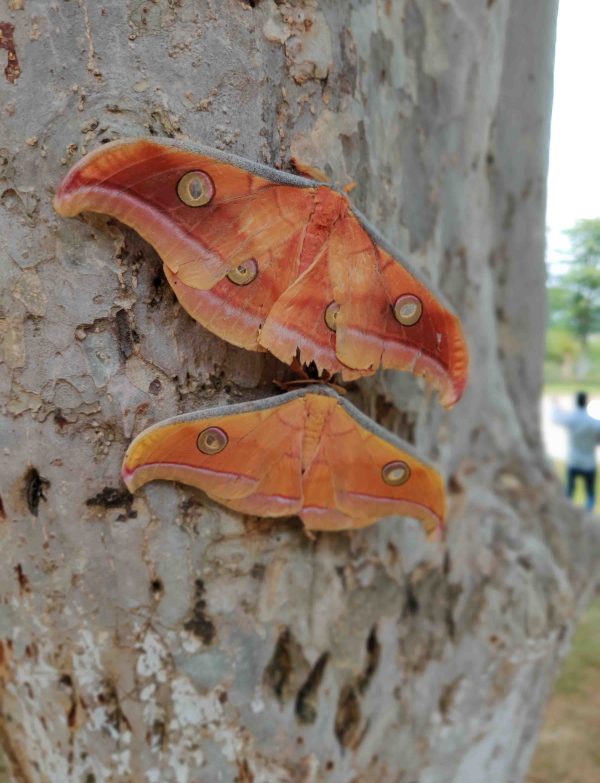 Sustainability & ETHICAL PRACTICE
Medusa is a brand with a difference. At the heart of our brand lies sustainability and a deep commitment to doing right by our planet and its people. Every piece we create is handmade in London with love, using only the finest sustainable luxury materials. Our pieces are made to order, which helps to minimize our environmental impact, and ensures that the people who make our garments are treated with care and respect.
Our luxurious pieces are made from 100% GOTS certified organic peace silk, which is not only cruelty-free but biodegradable as well. The silk making process is kind to both the environment and the animals involved, as the silk worms are allowed to complete their life cycle before their cocoons are used to weave the fabric.
Our silk is made by a cooperative of skilled and fairly paid artisans, who use only natural and non-toxic materials in their craft. These artisans work as a rural cooperation, which allows the silk farmers, spinners, weavers to work directly from their own areas. All these different units are well connected with centralised headquarters. This way they can have a comfortable lifestyle without having to move to bigger areas and their children can attend local schools.The women in the group are empowered to achieve social and economic self-sufficiency through their work.
We also use other materials that combine technology and sustainability such as our zippers made from recycled post-consumer plastic bottles (1 bottle = 3 zippers).
At Medusa, we believe that fashion and sustainability can coexist. Our commitment to using sustainable materials and practices is unwavering, and we are always looking for new and innovative ways to minimize our impact on the environment. We care about our products, and we care about the people who make them. After all, there's no fashion to be made without a healthy planet to live on. We hope that you'll fall in love with our brand and our commitment to sustainability, and join us on this journey towards a better future.
Agnese Petraglia

( aa-n-y-EH-s-eh) designer and founder of Medusa London.
As the name probably gave away already, Agnese is Italian, born and raised in a small village off the Amalfi coast but moved to London in 2014 at the age of 18.
Having always had a passion for 'making things', she tried a few crafts, until she realised that she really wanted to make clothes. 
She got her first sewing machine at 15, and started altering old clothes and creating new ones. 
Born and raised in Italy, I was surrounded by the romance and rich history of country. But when I moved to London, I was struck by its modern, luxurious vibe. I was inspired to create a brand that blended my love for the old and new, and that's how Medusa London was born. Our collection features minimalist, sleek silhouettes, beautifully accentuated by soft chiffon and organza fabrics, with delicate knots, drapes, and folds. We're all about speaking directly to the hearts of modern brides, who want to seamlessly mix their personal style with our minimal aesthetic on their big day.